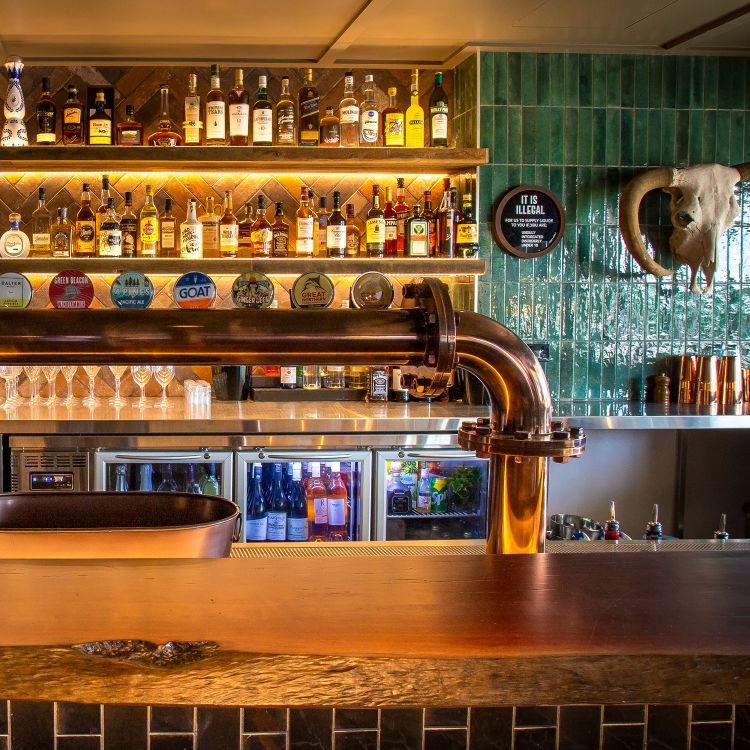 Drinks Menu
The Plate Drinks list features an eclectic range of spirits, wines, and cocktails for you to enjoy. Our wine list isn't your usual stroll down the bottle shop aisle, with it showcasing a selection of our favourite drops to be shared, and perhaps become your own. On tap you'll find 5 beers from our inhouse craft-brewery, Bone Idol Brewery, plus a selection of other Australian beers.
Wednesday to Saturday for lunch from 12pm – 2.30pm and dinner from 5.30pm - late (last table booking 8pm, kitchen closes 8.30pm), and Sunday for lunch from 12pm - 2.30pm and dinner from 5.30pm - 9.00pm (last table booking 7.30pm, kitchen closes 8.00pm).You're welcome to enjoy a drink at the bar without a dinner booking.
Please note items & prices may change without notice
Click below to find out more.
TOM'S TOP WINE PICKS
Our Venue Manager, Tom's knowledge of Wine is very broad as he has worked in hospitality for quite a few years and has come to learn all the different times of wines, spirits and everything else that the alcohol world has to offer. So if you are stuck on what you would like to drink be sure to ask Tom for a helping hand.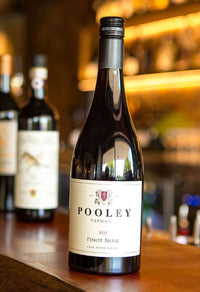 Pooley Pinot Grigio
Richmond, Tas
Aroma of nashi pear, spice, earth and persimmon. Palate is lush and generous. Flavours of pear and apple. Texture is amazing and richly deserves it current standing in the Australian wine industry–in a word: delicate.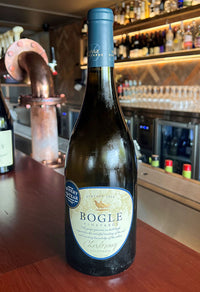 Bogle
Russian River, California
Lush, ripe, aged dry white wine. Golden yellow colour with clear wood impression. Firm and full of character, with lots of sweet fruit in the finish.*Definitely recommend this to a chardonnay drinker. A rare chance to be wowed!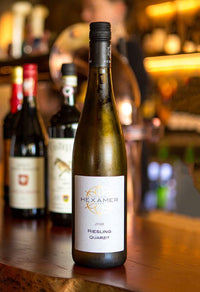 Hezamer Quartzit
Nahe, Germany
This is a flinty, mineral-laden, citrusy, off-dry and vibrant Riesling. Its lush mouthful takes you by surprise. Absolutely spot on! Old world German class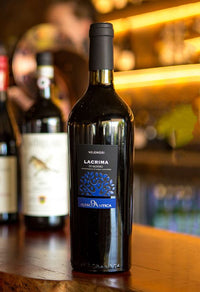 Lacrima di Morro d'Alba DOC
Marche, Italy
Intense ruby red with violet reflections. Uniquely rich, intense, pleasantly fruity (strawberry, cherry) and flowery (violet, rosebuds). Very well-balanced with elegant aromas and notes of violet and rose petal followed by ripe black fruit and a very aromatic on the nose and finish. *Delightfully different.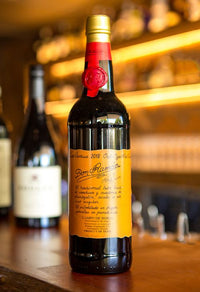 Don Ramon Grenache Tempranillo
Aragon, Spain
Red-fruited, spice-laden, and lightly leathery. *This comforting playful red is perfect for the uninitiated red wine drinkers that need a little push to the dark side.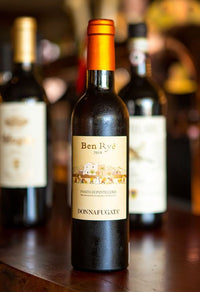 Passito di Pantelleria DOC 'Ben Rye'
Sicily, Italy
Holy Cow!! Extraordinary rich apricots and candied orange peel. Palate is very fresh and intense. They say you shouldn't choose between your kids (the entire wine list) but this thing got 99 points in its category and well deserves it. Full and rich and def worth the $25 double shot which is cheaper than most of our Scotches. So wholeheartedly recommend this dessert wine.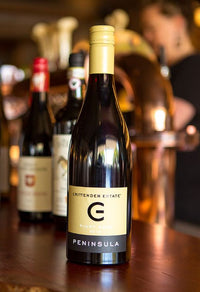 Critten den Estate Pinot Noir
Mornington Pen Vic
This wine walks the middle ground between being fruit driven and more complex and structured. The texture is rich and structured with soft tannins and a good acid finish.